ABA Booksellers Forum Season to Start in Alabama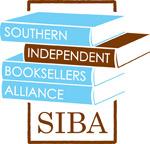 The American Booksellers Association's 2007 Winter/Spring Booksellers Forum tour will start in the Southeast on Thursday, February 22. The forum, organized in conjunction with the Southern Independent Booksellers Alliance (SIBA), will be held at Alabama Booksmith in Birmingham, Alabama.
The day's programming will feature ABA's "Bookseller Forum & Strategic Planning Session" and the educational session "Participating in the Digital Revolution." All members of SIBA and ABA are welcome to participate in the free program. ABA COO Oren Teicher and Len Vlahos, ABA's director of BookSense.com and Education will be in attendance.
"I'm looking forward to hosting SIBA booksellers," said Jake Reiss of the 17-year-old Alabama Booksmith. "And I'm looking forward to showing off our humble little bookstore. I hope we'll have a full house."
The day will begin with the ABA education session, "Participating in the Digital Revolution," which will be held from 11:00 a.m. - 12:30 p.m., led by Vlahos. Everyday the news is rife with stories of how technology is changing the way people interact, acquire information, and especially the way they consume. How are phenomena like digitization of content, social networking, open source and distributed computing, and more, affecting independent booksellers today, and how will they affect booksellers in the near future? This session will explore the latest developments in the technosphere and make practical recommendations on how booksellers can stay plugged in.
Following the education session, the "Bookseller Forum & Strategic Planning Session," led by Teicher, will run from 12:30 p.m. - 2:30 p.m., and will include lunch. The Bookseller Forum provides an opportunity for members to receive updates on ABA's program and initiatives, as well as to voice concerns and to offer input on the future direction of the association, which is formulating a strategic plan for the next five years.
ABA's forum format fosters discussion of regional and national issues affecting independent booksellers, and SIBA and ABA encourage bookstore owners to attend with staff members. The day's programming can help provide a broader perspective on how individual stores fit into the larger industry, provide valuable information, and serve as an opportunity to meet and talk with fellow booksellers.
To adequately plan for handouts, lunches, and room assignments, ABA asks booksellers to contact Margaret Nafz at margaret@bookweb.org or (800) 637-0037, ext. 6614, if they plan to attend. Booksellers are encouraged to contact ABA staff prior to the show with questions, suggestions, or comments. General questions and requests for information about the ABA/SIBA Bookseller Forum should be directed to Nafz.
Questions and requests for information about SIBA may be directed to Wanda Jewell at (803) 779-0118, info@sebaweb.com, or visit www.sibaweb.com/.
Alabama Booksmith is located at 2626 19th Place South, Birmingham, AL 35209, (205) 870-4242. (Directions are available at http://www.alabamabooksmith.com.) --Karen Schechner
Categories: