ABFFE Adds Staff to Boost Fundraising
The American Booksellers Foundation for Free Expression (ABFFE) has hired two consultants to manage its major fundraising projects — the auction of original children's book art and an affiliate program for sideline producers who contribute to ABFFE a portion of their sales to independent bookstores.
Kristen Gilligan Vlahos, the former director of meetings and events for the American Booksellers Association, is the new auction manager. Philip Turner, a former bookseller from Cleveland who is an independent book producer, editor and blogger, will oversee the affiliate program.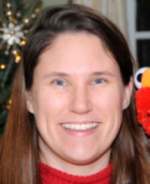 Kristen Gilligan Vlahos

"Like so many non-profits, ABFFE was short-staffed during the recession, so we are excited about getting the help that we need," said ABFFE President Chris Finan. "We also feel very lucky to have found two people who have so much experience in the publishing industry and know booksellers so well."
ABFFE inherited the very successful children's art auction from the Association of Booksellers from Children (ABC) in 2011 after ABC voted to merge with ABA. The auction is held in conjunction with BookExpo America, and this year's event will be held on May 29 from 5:30 to 7:30 p.m. in the River Pavilion of the Javits Center. Profits from the auction support ABFFE's defense of the free speech rights of young readers, including the Kids Right to Read Project, which ABFFE co-founded with the National Coalition Against Censorship. For the past two years, ABFFE has also conducted an online auction during the fall. This year, there will be an additional online auction the week before BEA as well as a holiday auction in November. For further information about ABFFE's auctions, e-mail Gilligan Vlahos at kristen@abffe.org.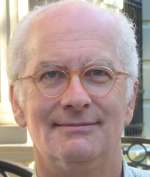 Philip Turner

The ABFFE affiliate program is the brainchild of board member Mitchell Kaplan, owner of Books & Books in Miami. Three companies are already participating — 2020Vision USA, (reading glasses and sunglasses); emotionGallery (3D bookmarks) and Filofax USA (datebooks, planners, writing instruments, and journals, including Lamy pens and pencils and the Letts of London line of diaries). Turner will be canvassing booksellers on behalf of ABFFE to identify other sideline companies to recruit for the affiliate program. For further information, e-mail Turner at philipsturner@gmail.com.
Categories: