Bill Moyers Calls Out Book Censors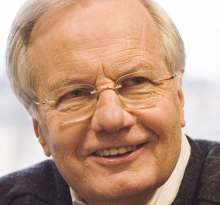 Award-winning broadcast journalist Bill Moyers discusses book banning and the harms of censorship in a new video essay commemorating the 30th anniversary of Banned Books Week (September 30 – October 6). In his essay titled "The Bane of Banned Books," Moyers talks about how libraries provided his first opportunity to indulge his love of reading and learning, and he shares his dismay over efforts to remove books from schools and libraries in modern times.
Moyers will also discuss book censorship and Banned Books Week, as well as other important issues, in a "Live Chat With Bill Moyers" at 3:00 p.m. ET on Monday, October 1. To participate in the chat, comments and questions can be left on Moyers' Live Chat webpage, or they can be sent via Twitter @BillMoyers.
Moyers and his wife, Judith Davidson Moyers, were recently named honorary co-chairs of this year's 30th anniversary Banned Books Week celebration.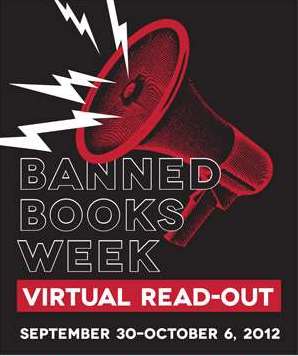 The Moyers video is part of the Banned Books Week's Virtual Read Out, a campaign that spotlights the harms of book censorship in schools and libraries by giving readers the opportunity to post online videos of readings from some of their favorite banned or challenged books. Joining Moyers on the Virtual Read-Out this year are highly acclaimed and/or frequently challenged authors Dori Hillstad Butler, Stephen Chbosky, Sara Paretsky, Carmen Tafolla, and many more. More than 800 videos were uploaded during Banned Books Week last year including posts from highly acclaimed and/or frequently challenged authors Jay Asher, Judy Blume, Chris Crutcher, Whoopi Goldberg, Lauren Myracle, and others. Check out the Banned Books Week YouTube channel to view the videos.
For more information about book challenges, bans in your area, or a listing of Banned Books Week events sponsored by libraries, bookstores, and other groups throughout the United States, visit ala.org/bbooks.
The sponsors of Banned Books Week are the American Library Association, the American Booksellers Foundation for Free Expression, the Association of American Publishers, the American Society of Journalists and Authors, the National Association of College Stores, the Comic Book Legal Defense Fund, the National Coalition Against Censorship, the National Council of Teachers of English, and PEN American Center. Banned Books Week is endorsed by the Center for the Book in the Library of Congress and Project Censored.
Categories: