Poster Spreads World Book Night Message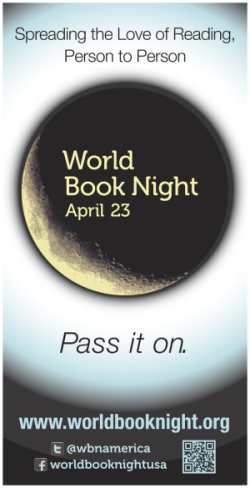 The American Booksellers Association has created a new poster to help member stores promote the April 23 celebration of World Book Night. The 18" x 36" color poster was shipped last Friday to all stores that have been accepted as World Book Night pick-up locations.
The poster features the World Book Night web address, Twitter tag, and Facebook page, along with the tag line: "Spreading the Love of Reading — Person to Person. World Book Night April 23. Pass it on."
Other ABA member stores that would like to help promote World Book Night, even if they are not serving as book pick-up locations, can request a copy of the poster via an e-mail to ABA Membership and Marketing Officer Meg Smith by March 15. Poster quantities are limited, and requests will be filled on a first-come, first-served basis. The poster will be sent in the store's next Red Box mailing.
Web graphics featuring the "Spreading the Love of Reading" tag line are available to all stores via BookWeb.org, as is art that stores can use to create bookmarks and stickers to denote World Book Night title selections.
All stores are encouraged to foster sales of World Book Night titles by creating in-store displays, such as this one at Massachusetts' Hugo BookStores.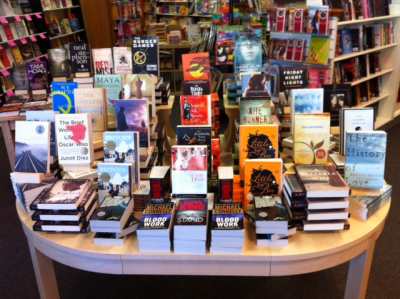 Categories: